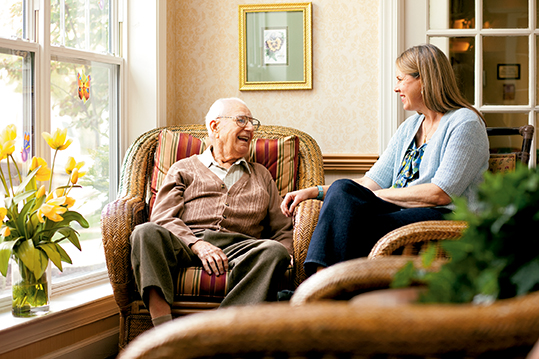 Many people assume that a nursing home is the only option for seniors who are no longer able to care for themselves. While some people are able to remain in their own home by using aging in place, opting for in-home care, or getting the help of family members, there is more than one option out there for seniors who need to seek care elsewhere. One option to consider for your loved one is assisted living. If you are looking at Denver assisted living communities, here is some general information on what kind of care may be provided.
Who Is a Good Candidate for an Assisted Living Facility?
While nursing homes or skilled nursing facilities offer constant care and monitoring of residents, assisted living facilities offer seniors assistance with everyday activities and household chores but allow for much more independence. Additionally, an assisted living facility is also a good option for seniors who are seeking a sense of community. While residents are not required to use any of the amenities offered or participate in community events, there are often many opportunities for seniors to socialize and participate in events they enjoy at the facility.
Do Residents Have To Share a Room?
While each assisted facility will vary on how they are set up, many assisted living communities are set up like an apartment. Residents are often given the option of a private or shared room depending on their preference and budget.
How Do You Cover the Costs of Assisted Living?
Assisted living communities are not covered by Medicare and require monthly rent similar to a regular apartment. Often, there is a base rent fee that covers the cost of the room. Many facilities charge for care separately, and the price will increase or decrease depending on the level of care needed.